Sara works with a wide range of companies, organizations, individuals and government entities on environmental and regulatory matters.  She is cognizant of the competing interests her clients face when dealing with environmental and regulatory risk – not just financial interests, but also public relations, relations with regulatory authorities, corporate social responsibility considerations and, for public companies, SEC reporting requirements and market repercussions of their decisions.  While her legal experience is grounded in several years of litigation work, she now primarily works with clients in transactional and regulatory contexts – focusing on proactive strategies to: (1) mitigate environmental risk, (2) address regulatory compliance issues, and (3) stay ahead in evolving areas of law and regulation. She utilizes these strategies to help clients avoid the kind of disruptive scenarios that require costly and protracted litigation.  Her core areas of practice include: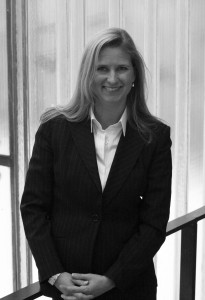 Sara works with clients on a wide range of development projects where soil, groundwater or soil vapor contamination issues must be addressed – from former gas stations or neighborhood drycleaners to large-scale developments on former industrial sites, such as Northern Stacks in Fridley, Minnesota (on the former Naval Industrial Reserve Ordnance Plant Superfund Site) and Rice Creek Commons in Arden Hills (on the former Twin Cities Army Ammunition Plant). She works closely with the development teams, environmental consultants, municipal government, and federal and state regulators involved in the cleanup and development process to shepherd each project through to successful completion. 
At a high level, Sara's approach to brownfield projects is to develop comprehensive, site-specific strategies focused on: (a) properly estimating environmental costs and fitting them within the project pro forma, incorporating grant funding where appropriate; (b) ensuring that the investigation and cleanup are planned and implemented in a cost-effective manner that protects human health and the environment; and (c) protecting the client against the risks of environmental legal liability.
Sara assists clients with regulatory compliance issues that range from analyzing new or ambiguous 
regulatory requirements to responding to notices of violations and enforcement actions.  Some of the 
substantive regulatory topics on which Sara advises and represents clients include: 
 

cleanup of hazardous substance releases 

chemical regulation 

hazardous and solid waste handling, disposal, and recycling 

electronic waste requirements 

 

hazardous substance reporting (Emergency Planning and Community Right-to-Know 

Act or "EPCRA" reporting) 

wastewater discharge 

stormwater permitting and compliance 

environmental review (environmental assessments and impact statements) 

occupational safety and health 
Sara has worked on behalf of her clients with regulators in a variety of federal and state government 
agencies and has particular experience working with U.S. EPA and the Minnesota Pollution Control 
Agency.
Sara advises clients on environmental and regulatory aspects of real estate acquisitions and divestitures, 
loan transactions, mergers and acquisitions, and commercial contracts.  Within the context of these 
transactions, Sara provides clients with services such as: 
advising clients on environmental risks in transactions,

overseeing environmental due diligence,

drafting and negotiating agreements to mitigate environmental risks,

identifying and implementing alternative strategies to mitigate risk, such as environmental 

insurance policies or environmental liability transfers, and

representing clients involved in investigating or remediating contaminated property for 

redevelopment purposes. 
Sara works closely with her clients' technical consultants to ensure that environmental aspects of their 
transactions are navigated in a timely, appropriately thorough, and cost-effective manner.  Over the 
past few years, she has also increasingly been working with clients to incorporate sustainability-related 
provisions into their contracts and transactions.