Parkway Law LLC and owner Sara Peterson are proud to support the following organizations:
Minnesota Brownfields
 is a 501 (c) (3) non-profit organization dedicated to promoting, through
education, research and partnerships, the efficient cleanup and reuse of contaminated land as a means
to generating economic growth, strengthening and enabling sustainable land use and development.  
Minnesota Brownfields was established in 2006 and promotes the voluntary investigation, cleanup and
redevelopment of brownfields sites throughout the state by:
Facilitating interaction between interested parties, including property owners, government,

community organizations, developers, attorneys, consultants and policy makers.

 

Providing a venue/platform for the identification of brownfield redevelopment barriers and 

solutions. 

Removing obstacles to redevelopment of problematic brownfield properties in Minnesota by,

for example, acting as a conduit for obtaining local, state, and federal sources of funding, taking

title to property, or otherwise facilitating the investigation, cleanup, and redevelopment process

as appropriate. 
Sara has served on the Minnesota Brownfields Board since 2009 and served as the Chair of its Board of
Directors for 2014 and 2015. For more information on Minnesota Brownfields, please visit
www.mnbrownfields.org
.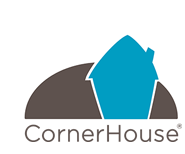 CornerHouse hears the voices of approximately 500 children each year when conducting forensic interviews and medical examinations of children who have reported sexual abuse, witnessed violent crime or who may have been otherwise victimized.  
CornerHouse also trains others about best practices in forensic interviewing. To date, CornerHouse has trained over 29,000 individuals who have come from all 50 states and 18 other countries seeking forensically sound methods of interviewing children.
Sara served on the CornerHouse Board of Directors from 2008-2016, and served as Chair of the Board of Directors in 2012.  For more information on CornerHouse, please visit www.cornerhousemn.org.